Subscribe here!
⚡️ Hey Zeus Fans! Every week we share the latest news in the crypto and tokenized assets industry, with our comments and thoughts on why it's important to us, and its users! Heres what's been going on recently:
---
1. Lawsuit Claims Bitfinex, Tether Cost Market Over $1 Trillion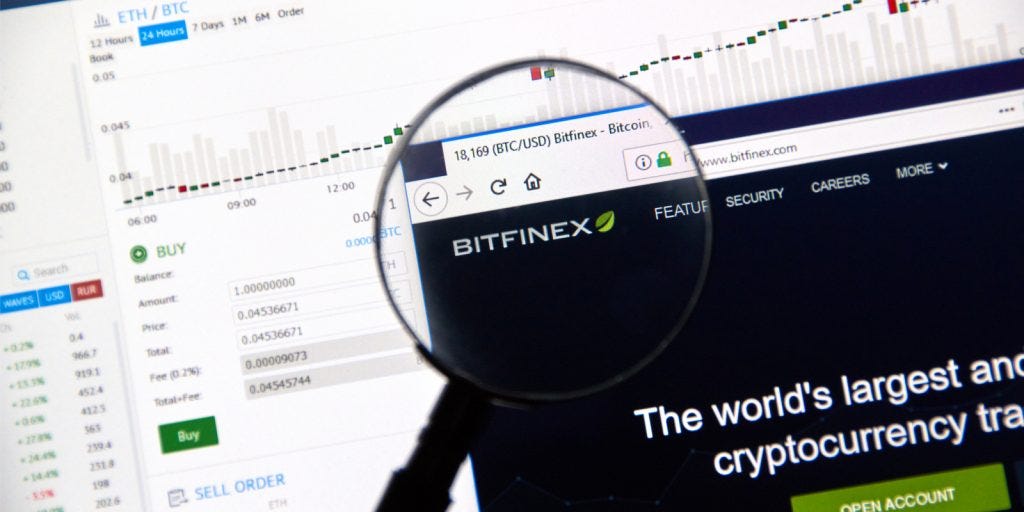 Roche Freedman, a New York-based legal firm has filed a lawsuit claiming that crypto exchange Bitfinex and its sister company Tether manipulated the crypto market, harming traders and benefiting themselves. According to the lawsuit, Bitfinex and a number of affiliated organizations engaged in deceptive, anti-competitive and market-manipulating practices, resulting in economic damages for the plaintiffs. The firm also accused Tether and Bitfinex of creating the "largest bubble in history." The plaintiffs, who seek class-action status, claim that the total damages add up to more than $1 trillion, writing:
"Calculating damages at this stage is premature, but there is little doubt that the scale of harm wrought by the Defendants is unprecedented. Their liability to the putative class likely surpasses $1.4 trillion U.S. dollars."
In the lawsuit, Roche Freedman also argued that Tether's claim of backing the number of its Tether tokens (USDT) by equal amounts of United States dollars was a lie. Instead, the firm says that Tether "issued extraordinary amounts of unbacked USDT to manipulate cryptocurrency prices." It continues to allege the USDT was used to purchase bitcoin to inflate the crypto market, spurring the 2017-2018 bull market and subsequent bust. The lawsuit filing comes two days after both Tether and Bitfinex published statements confirming they had become aware of an unreleased paper "falsely positing that Tether issuances are responsible for manipulating the cryptocurrency market."
The Takeaway: It's not the first time Tether makes headlines for unpleasant reasons. Back in May, Tether admitted it used its reserves to buy Bitcoin and other "assets." And this is not even the first lawsuit that Bitfinex and Tether have faced due to the allegations of market manipulation, which have been circulating for more than a year. And if proved to be true, would not help the case of cryptocurrency being a legitimate industry. Tether has long been at the centre of rumours and conspiracy theories amongst industry insiders, and this additional class action lawsuit isn't likely to make things easier for the world's most popular stablecoin.
---
2. PayPal Pulls Out of Libra Association
PayPal has become the first company to drop out of the Libra Association, the governing body of Facebook's Libra digital currency, as the project continues to face backlash from regulators around the world. The news comes after PayPal did not attend a meeting of 28 Libra backers on Thursday. Following the no-show, a spokesperson for the firm said that it officially left the association, adding:
"We remain supportive of Libra's aspirations and look forward to continued dialogue on ways to work together in the future. Facebook has been a longstanding and valued strategic partner to PayPal, and we will continue to partner with and support Facebook in various capacities."
PayPal is not the only company thought to be having second thoughts about the involvement with Libra. It was reported last week that Mastercard and Visa are also reconsidering their position before a meeting on 14 October with representatives from the companies involved. Losing PayPal does not necessarily signal the eventual unwinding of Libra, but the company was a major financial player of the Libra Association.
Facebook unveiled Libra in June, announcing that it would launch a stablecoin meant to bring financial services to unbanked individuals worldwide. The project was met with immediate regulatory backlash, with policymakers in multiple countries claiming that Facebook might run the risk of destabilizing the global monetary order.
The Takeaway: Libra has been met with increasing scrutiny from regulators, with a common narrative revolving around the digital currency taking power over money away from governments. Losing PayPal, is also not a great sign for the health of the project. However, this whole development with Libra will hopefully allow us to see the start of blockchain adoption, with such a large worldwide company getting into the mix. Telegram, unlike Facebook, which released public plans for its digital money long before the first token was ready, has largely proceeded in secrecy. Telegram flying under the radar has allowed them to continue on with their plans, not having to face much scrutiny from government authorities, which is what Facebook should have done. With Libra being under a microscope recently, it will certainly face more backlash from governments and regulators, and will have to fight for its usage and adoption. At this point only time will tell, and only then will we know if Libra will help blockchain adoption, or hinder its developments.
---
3. Fragmentation of Tech & Capital Market Systems Will Lead to Lower Growth
Once the global economic, technological and capital market systems start getting fragmented, the world will be in for lower growth, said Minister for Trade and Industry Chan Chun Sing. Sing was answering a question about the impact of United States potential restrictions on fund flows to China, following reports that Washington is considering measures such as delisting Chinese companies from US stock exchanges. This development comes more than a week before the US and China, who make up about 40 per cent of the global gross domestic product, enter another round of high-level trade talks.
The situation could possibly allow two scenarios to arise. One scenario involves greater global integration, with people realizing how much more interdependent parties are, and the other sees the world fragmenting. Governments and businesses would have to decide if they will go on a higher growth trajectory with greater integration, or become fragmented digitally, financially and as a global economy.
The Takeaway: This development is a hot topic that will effect the global economy. Everyone used to think that banking would help bring the world together, but in reality it's becoming even more disconnected. And this is where the power of digital finance, and blockchain could possibly come into play. Blockchain, a decentralized ledger that verifies and permanently records transactions, has the power to help connect people all around the world, effectively helping against fragmentation. Blockchain can empower individuals and local communities, creating opportunities and enabling connection across borders without requiring users to sacrifice individual autonomy or privacy. It also allows individuals to own their own identities and personal data, do transactions, and create and exchange value peer-to-peer. World wide adoption of blockchain and digital finance would definitely be a step forward for globalization.
---
Thanks for reading! Make sure to subscribe to our newsletter by signing up here.
If you love our newsletter, then make sure to tell your friends about it! Join the conversation in our
and
, and tell us what you think!